Home recipes!
Sweet potatoes pudding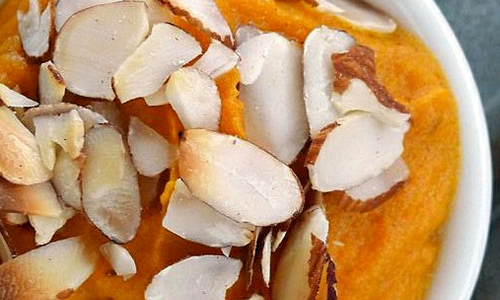 Quick and easy, this dessert is as good to the taste as it is for your health.
29 oz of sweet potato
¼ cup of butter
2 teaspoon of lemon juice
3 eggs
1 cup of brown sugar
1 cup of milk
¼ teaspoon of ginger
⅛ teaspoon of nutmeg or clove
½ teaspoon of cinnamon
½ teaspoon of salt
1 cubed apple (optional)
a handful of nuts (optional)
2 tablespoon of cognac or wine (optional)
Preheat your oven at 350°F.
Boil the sweet potatoes and remove as mush water as possible. Mash them while adding the butter and the lemon juice. Add the eggs and mix well. Add the remaining ingredients.
Cook for 40 minutes or till golden.